Crafting My World
Firestone Pottery established in 2020 in Wainfleet, ON. A sole proprietorship business that creates one of a kind ceramic art distributing to local and international markets offering functional pieces as well as decorative sculptural work.
Sculptural & Functional Ceramics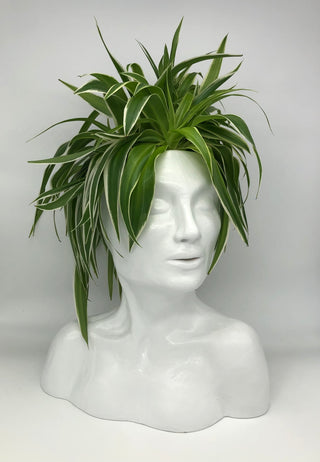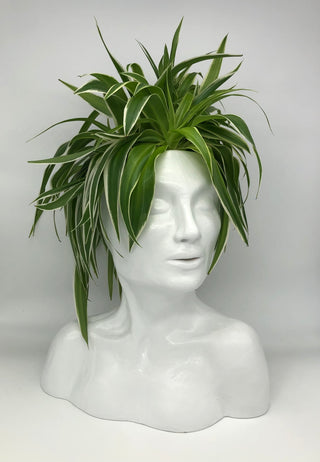 Planter Bust
Hand sculpted custom piece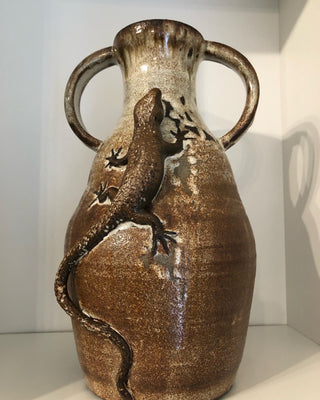 Lizard Amphora Vase
One of a kind piece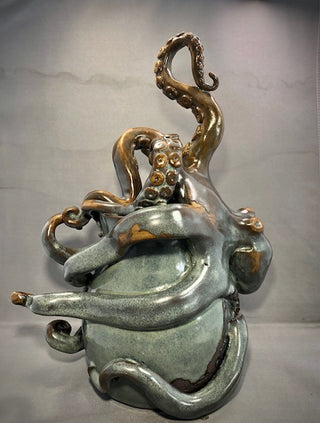 Octopus Sculpture
Wheel thrown vase then hand sculpted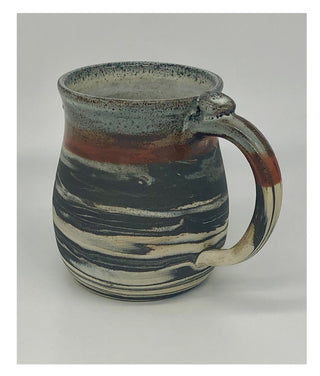 Firestone Pottery
Signature Marble Mug
Handmade black and white stoneware clay mixed together then glazed for a rustic one-of-a-kind piece.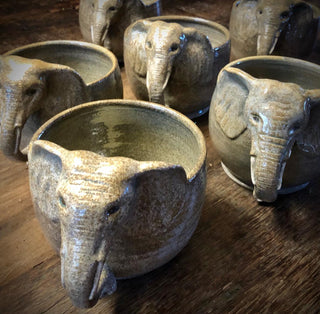 Elephant Mug
Wheel thrown and hand sculpted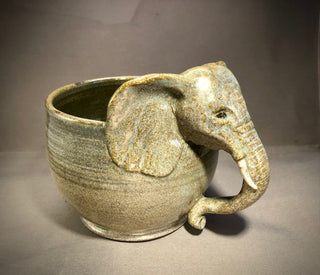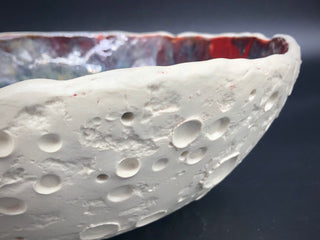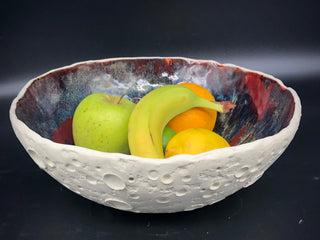 Moon Bowl
Hand slabbed moon bowls are decorated with multiple layers or various glazes then fired to 2228'F for desired effect.
"The garlic baker is truly a piece of art! I have it out on my kitchen counter (I will use it, it's just to hot here right now). Thank you for my one of a kind piece."
– Kristine (Manchester, NJ)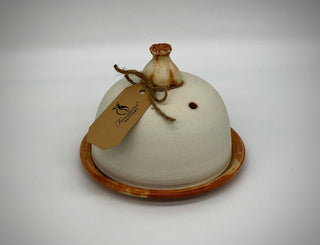 "Bought as a gift for my friend and it's really lovely! It's actually bigger than I thought (pleasant surprise) and really sturdy. I love the red glaze and dragonfly design."
– Jennie (North York, ON)